Skip to product information
Aanbieding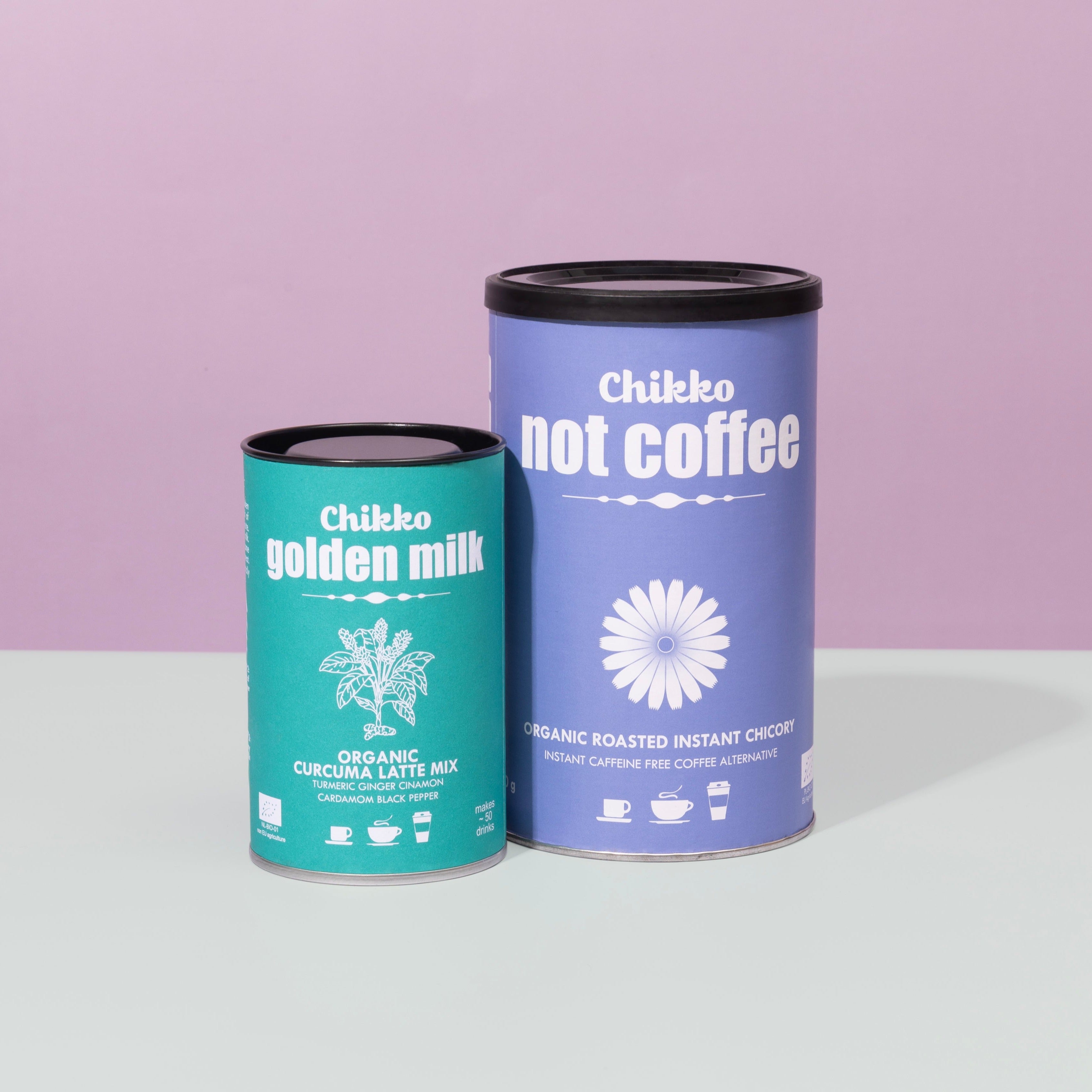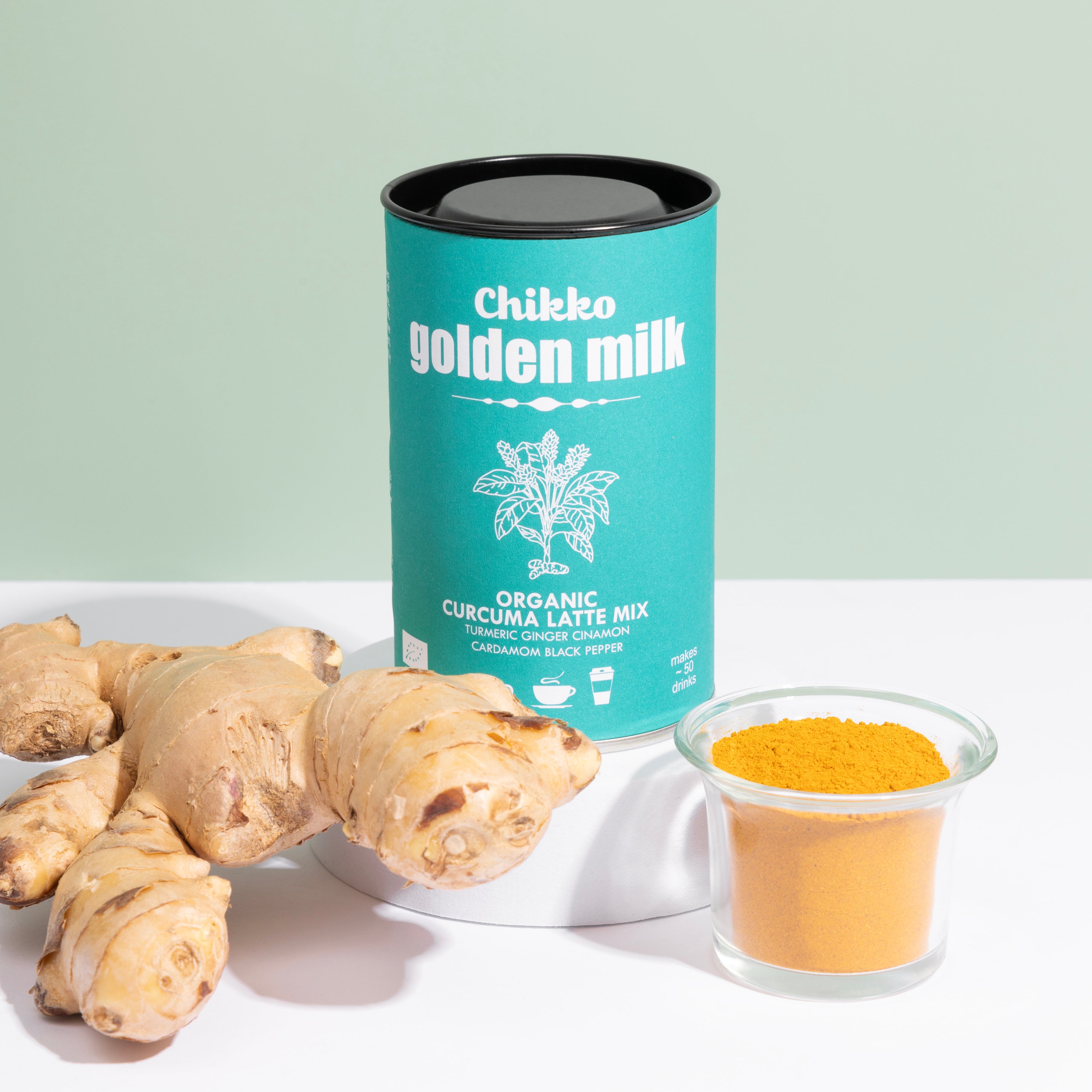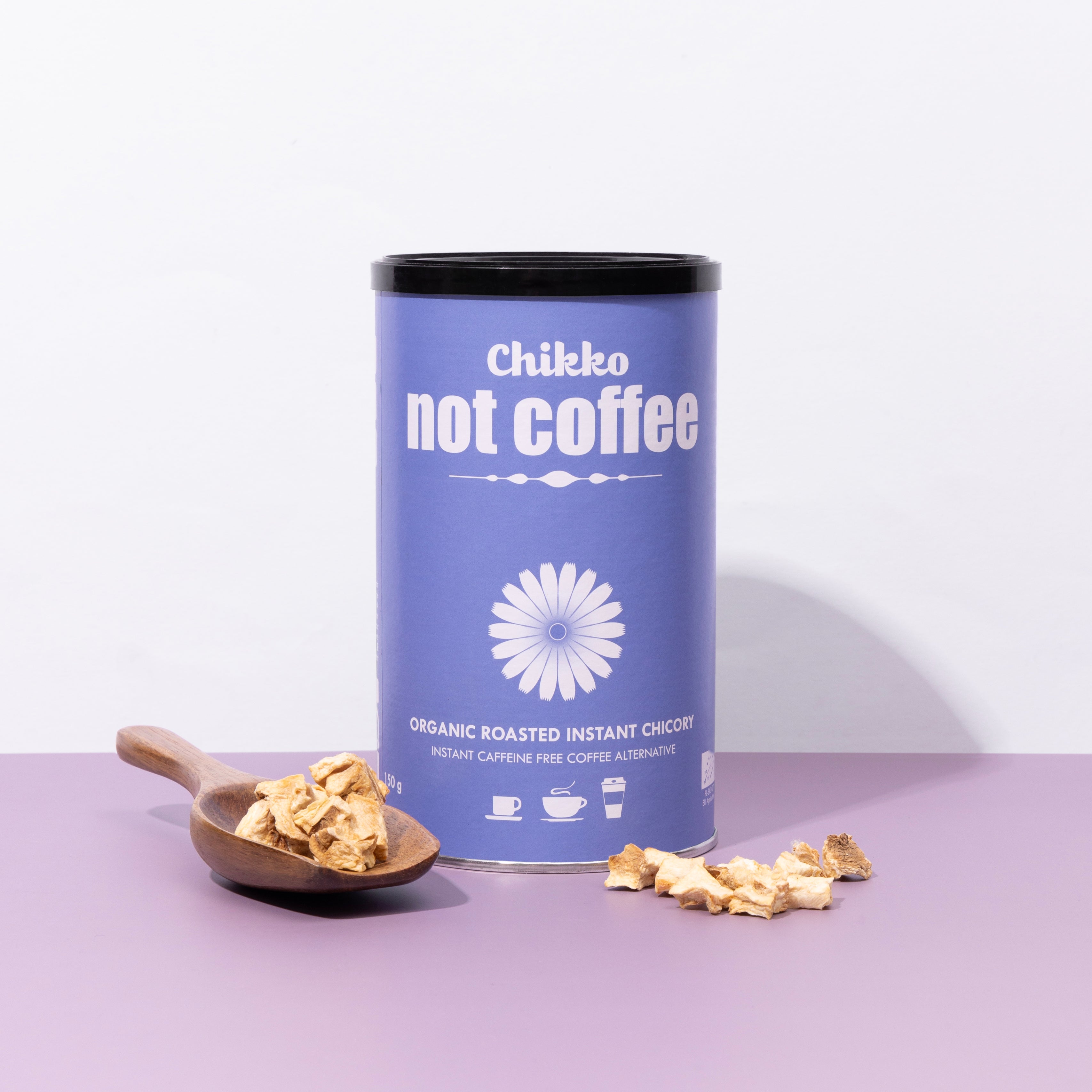 Combo Pack Golden Milk + Chikko Not Coffee
Sale price
€11,99 EUR
Regular price
€12,38 EUR
Unit price
per
Sale
Sold out
Decaffeinated coffee
Delicious Golden Milk
Super Combo!
View full details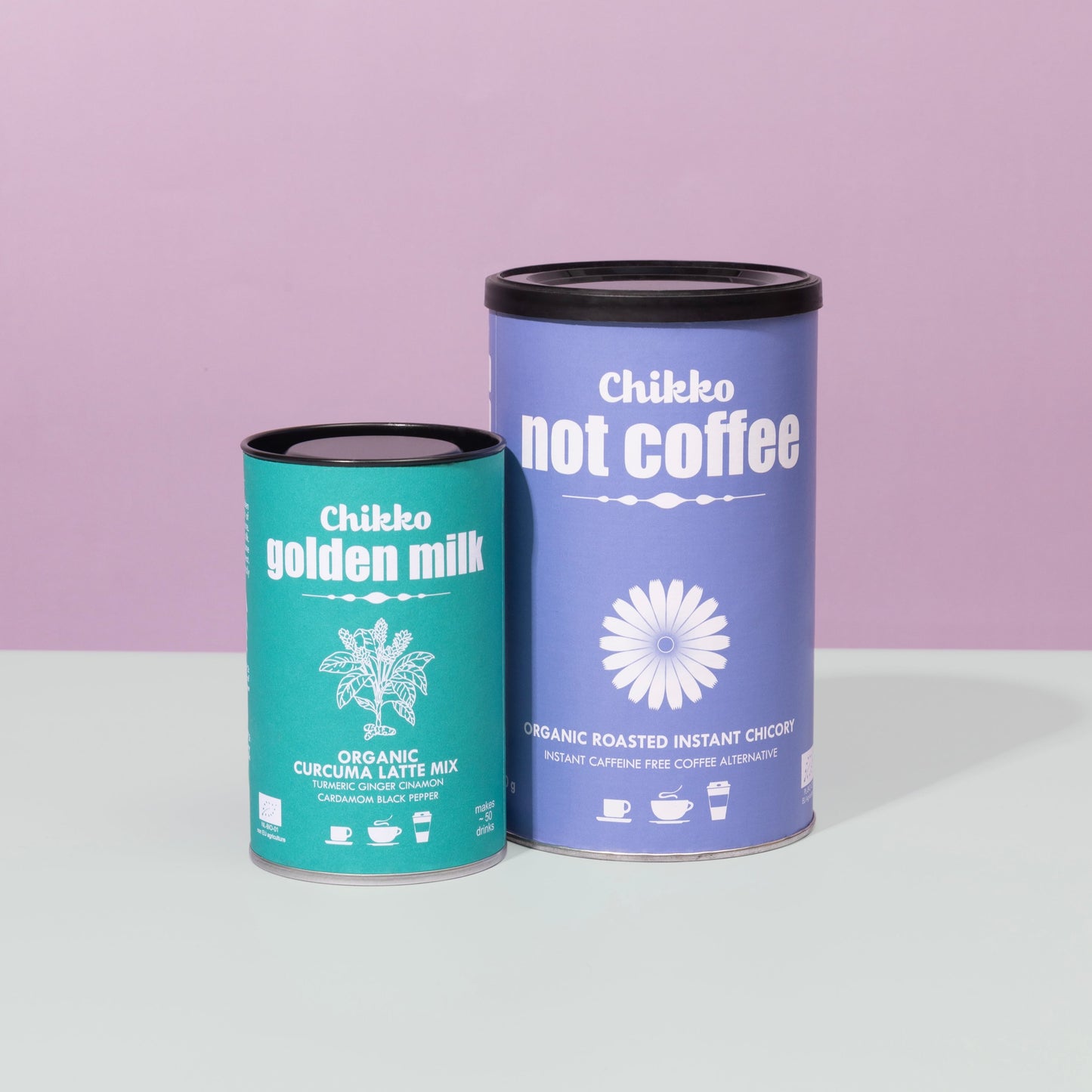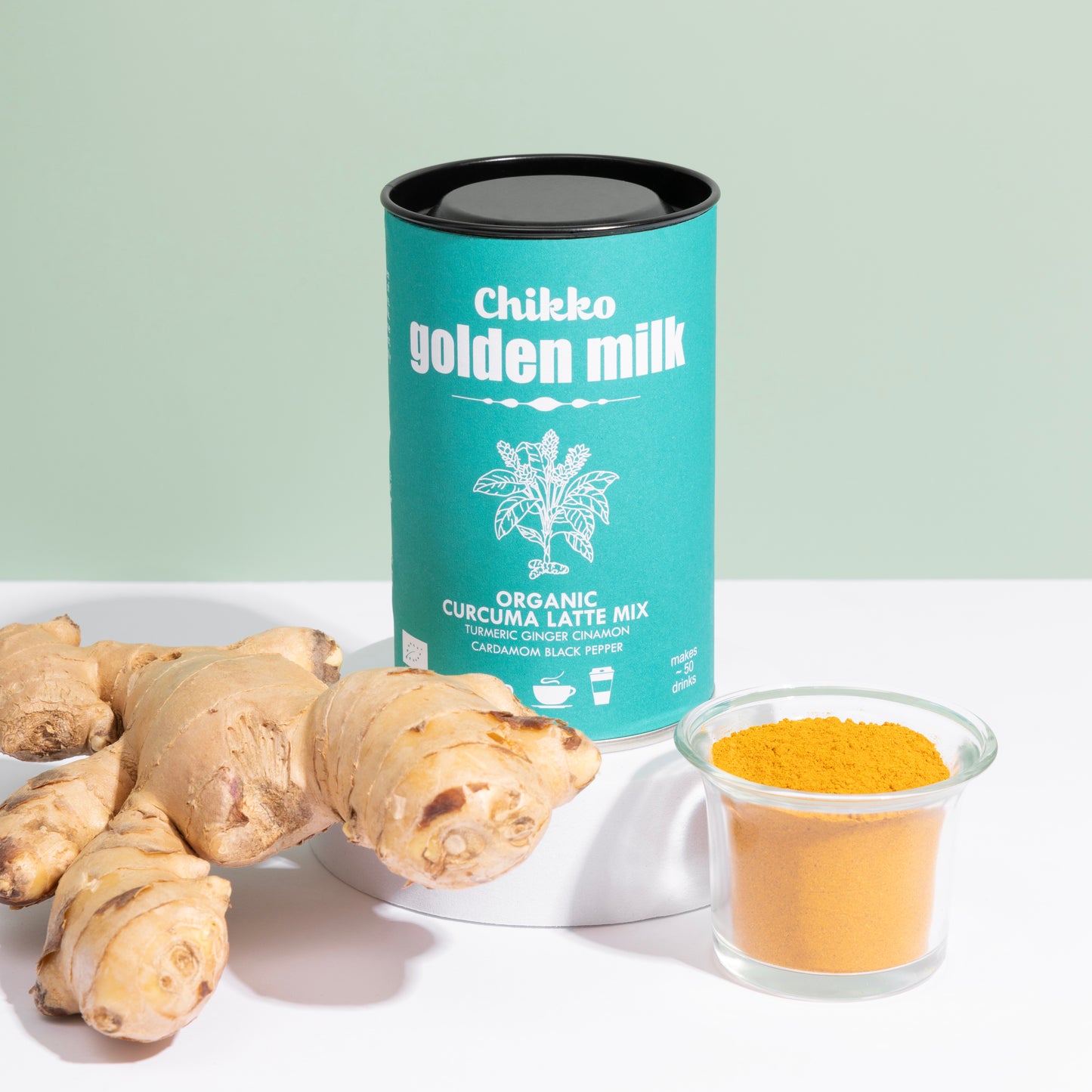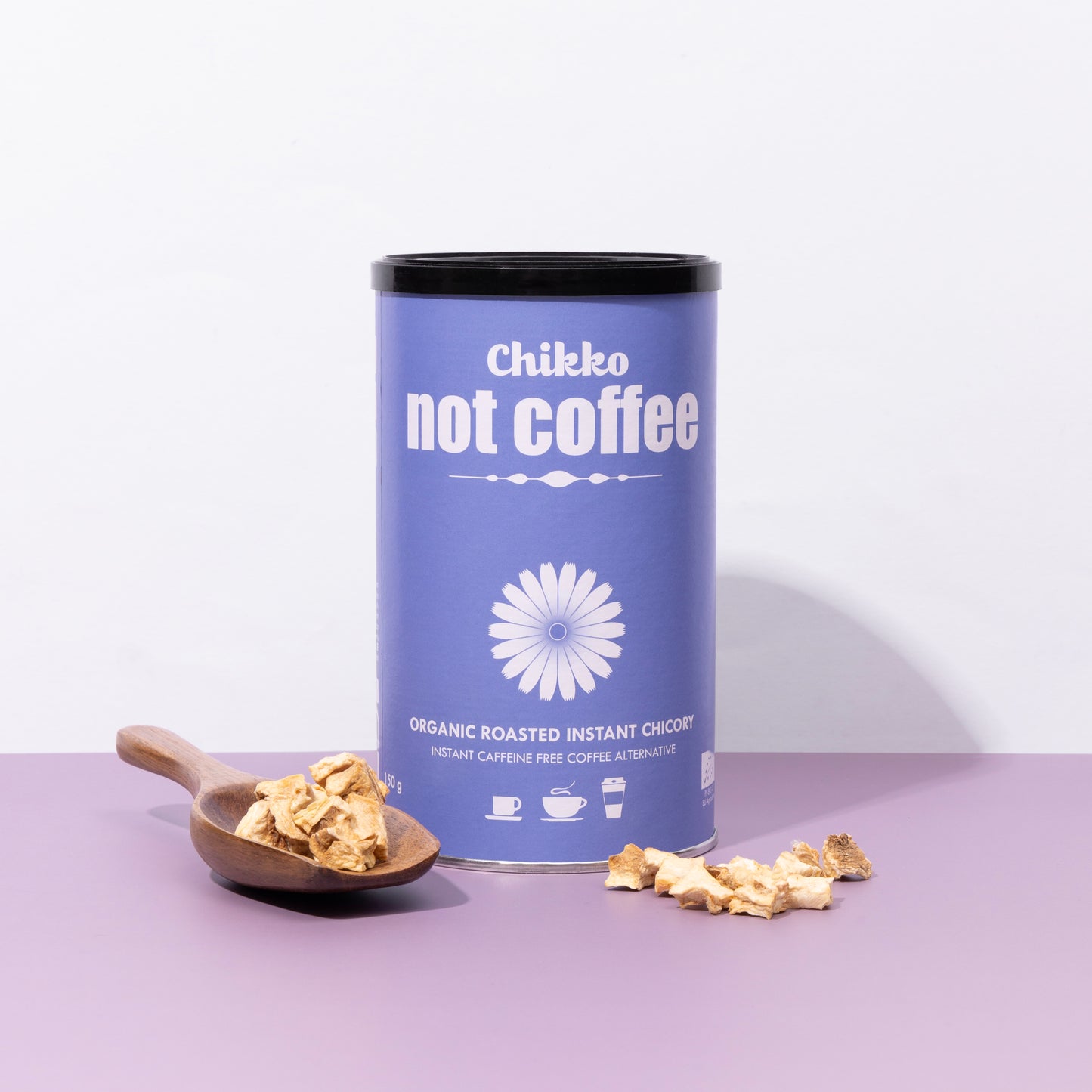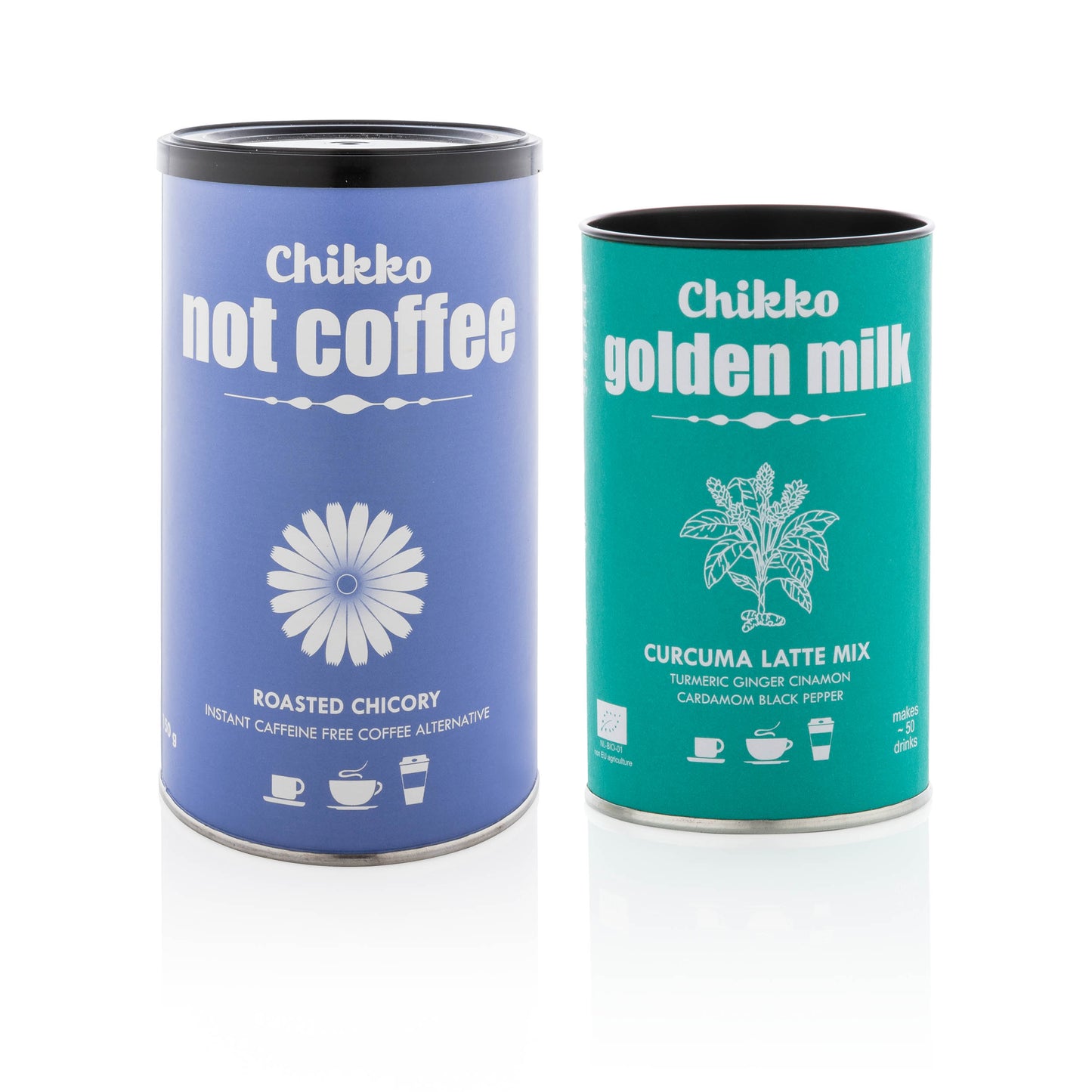 📜 Description
⭐ Reviews
🚚 Shipping & payment
A can of Golden Milk and a can of chicory coffee!
Golden Milk
With the spice mix in this beautiful can you can easily make a delicious Golden Milk: a hot chai-like drink, also called Curcuma Latte or Tumeric Latte. The drink is totally hot & happening these days. Logical, because Golden Milk is tasty and, according to many people, super healthy! The main ingredient is turmeric. This gives the drink a nice yellow color and more importantly, turmeric has beautiful healing properties. Turmeric has been part of Ayurvedic medicine for centuries – a holistic, all-natural approach that originated in India. In addition to turmeric, this pure and organic spice mix also contains cinnamon, ginger, cardamom and, very importantly, black pepper. No sugar, milk powder or other artificicial products. To make this drink, choose your favorite type of milk: cow's milk or plant-based milk. Also nice to add some ghee or coconut oil.
Not Coffee
So Chikko not Coffee is not coffee. It is a delicious drink with a nice deep flavor and a subtle bitterness. Especially if you prepare Chikko as a cappuccino or latte, your cup of coffee tastes very similar to normal coffee in our eyes. Chikko does NOT contain caffeine. So it doesn't give you that agitated feeling. Live comfortably on your own energy. In the mood for a Chikko in the evening…? No problem. Good night.
And if you order then you naturally want it to be as easy and safe as possible and that your order is delivered as quickly as possible, right? Don't worry, we'll take care of that! We don't do anything else every day actually 😇.
You can pay safely and securely with iDeal, credit card, Paypal or another payment method of your choice.
We ship quickly. An order placed today will be shipped directly with PostNL. This way you often have the order at home by tomorrow.
In short, don't worry, ghee happy! (copyright 2022, DHWM)