Skip to product information
Aanbieding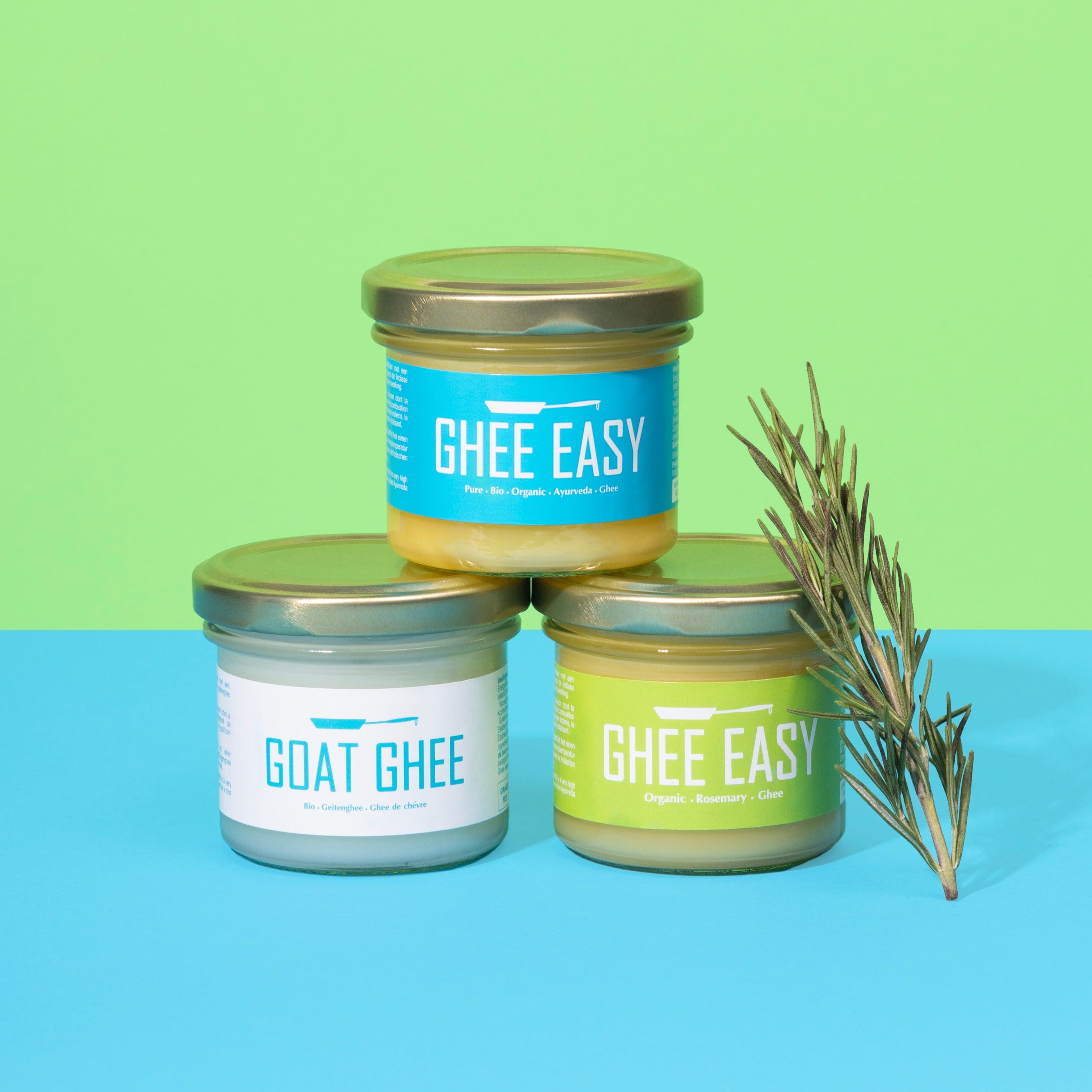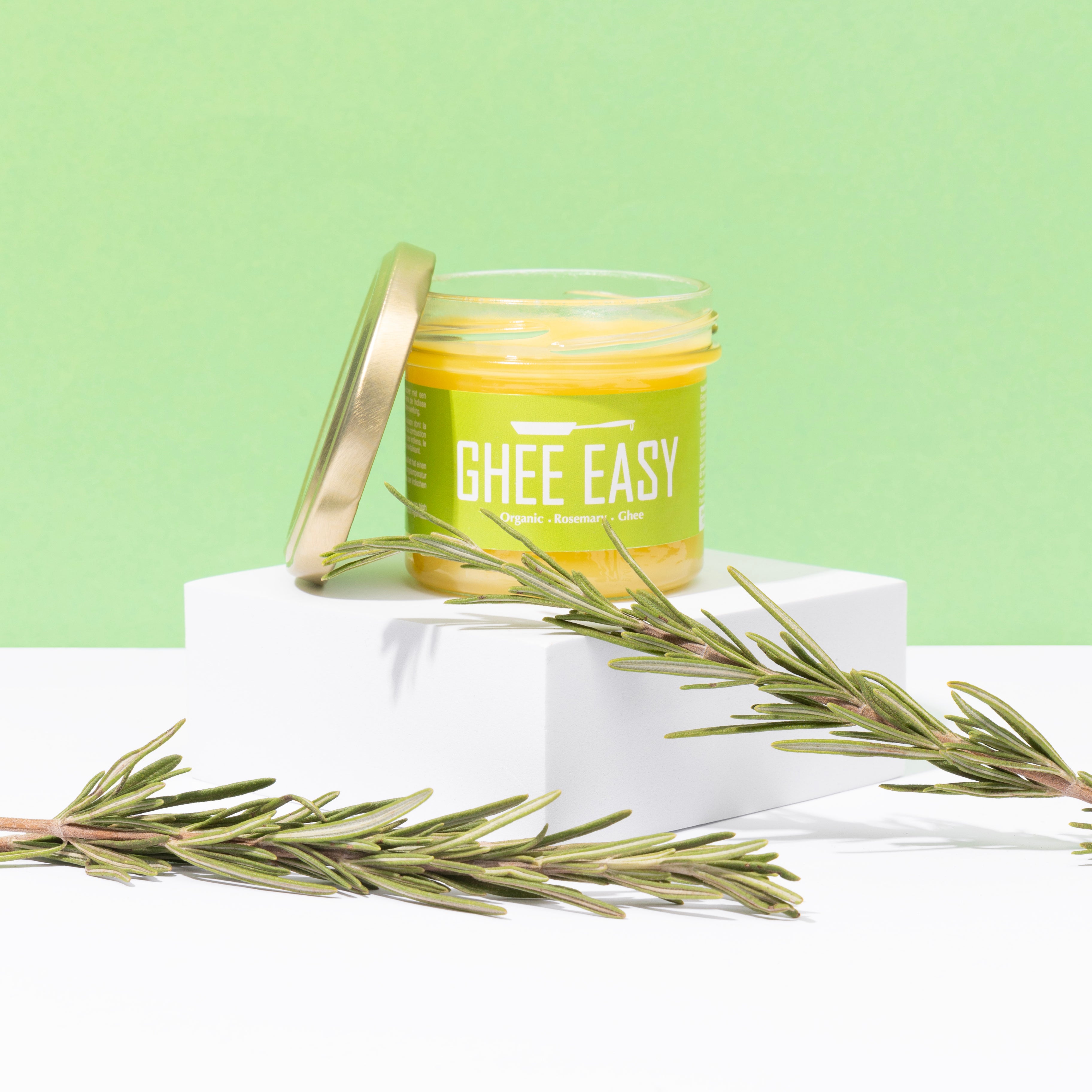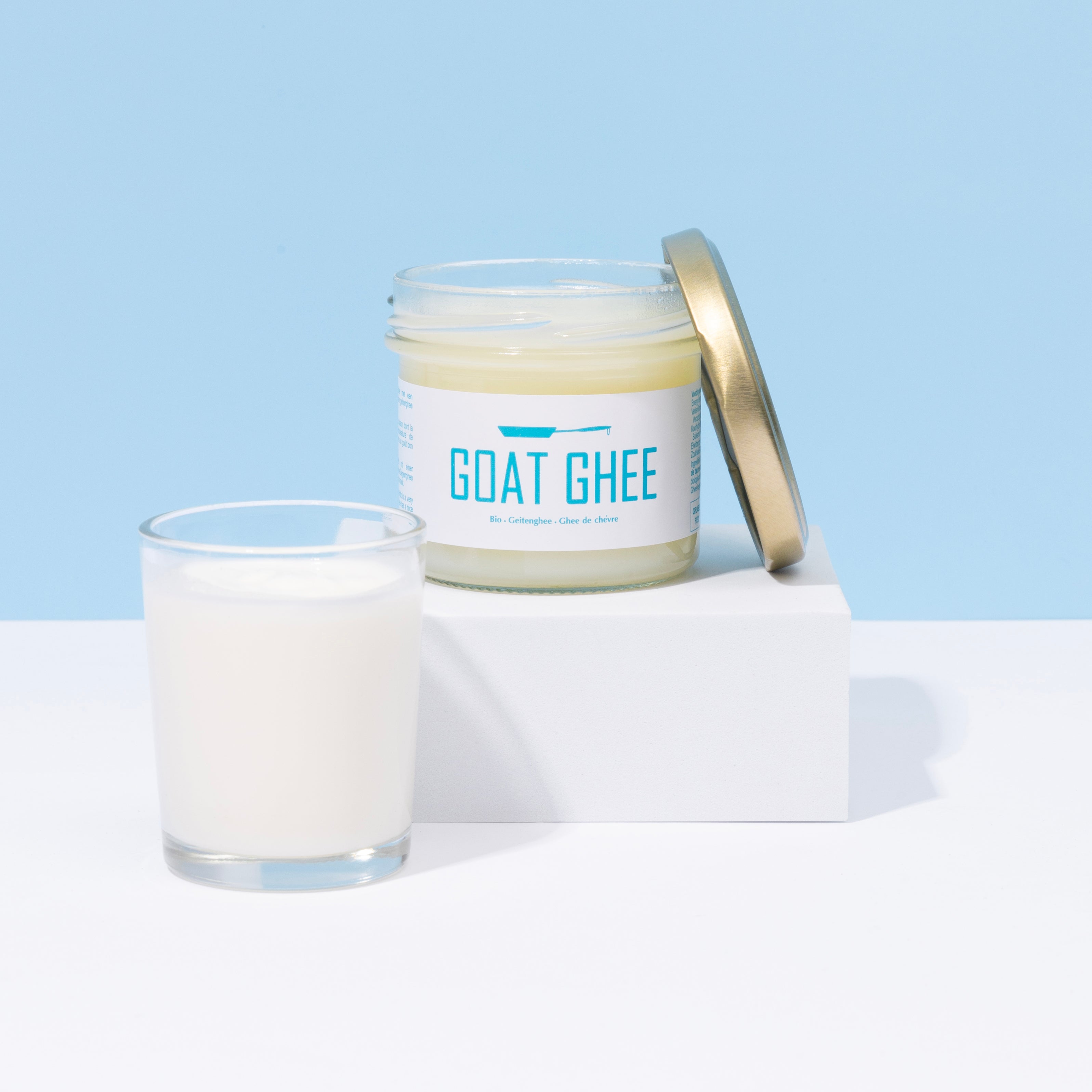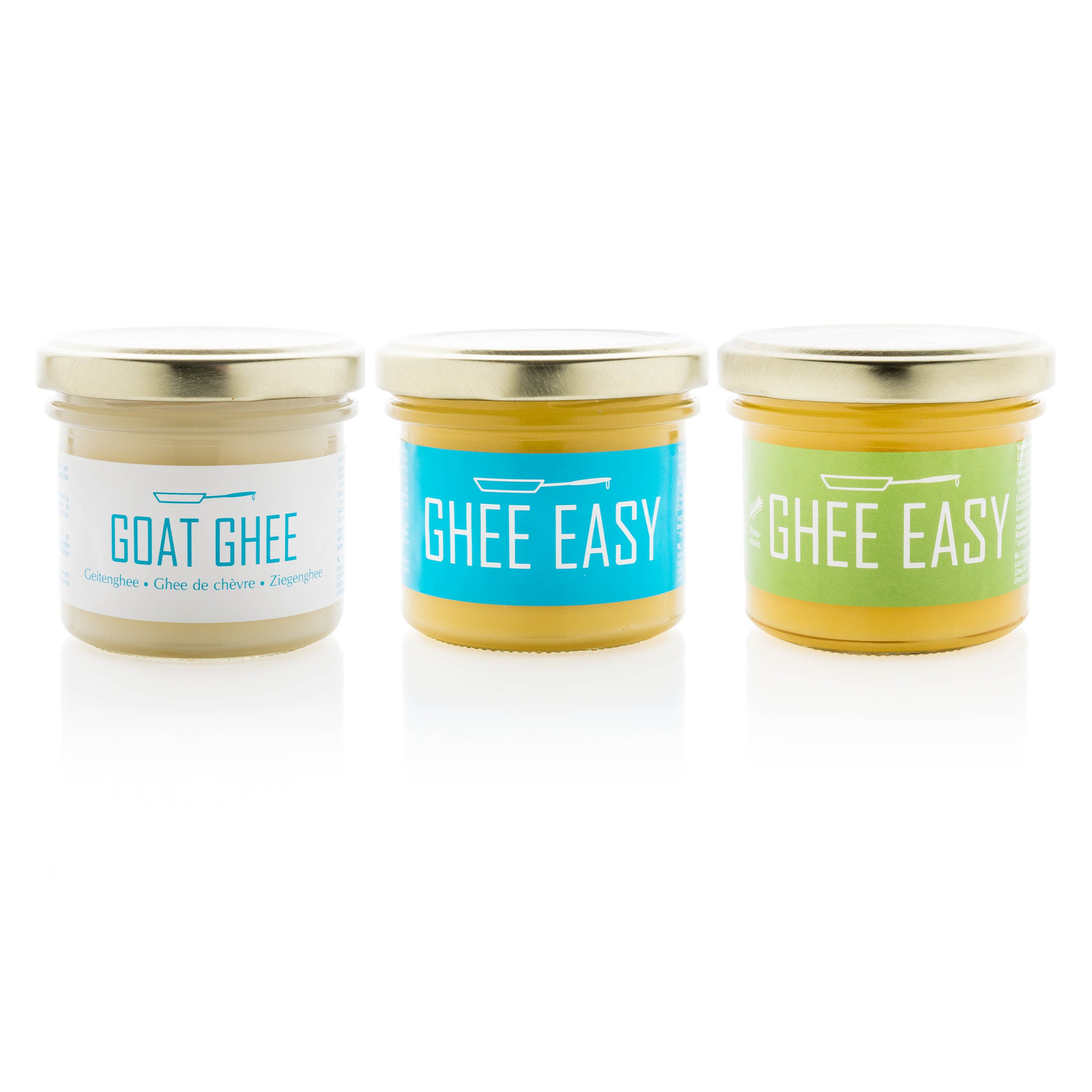 Ghee Try Out Pack 100 grams (3x)
Sale price
€9,99 EUR
Regular price
€11,77 EUR
Unit price
per
Sale
Sold out
Rijke smaak
Hoge verbrandingstemperatuur
Lange houdbaarheidsdatum
Lactose vrij
Hoge voedingswaarde
Makkelijk te gebruiken
View full details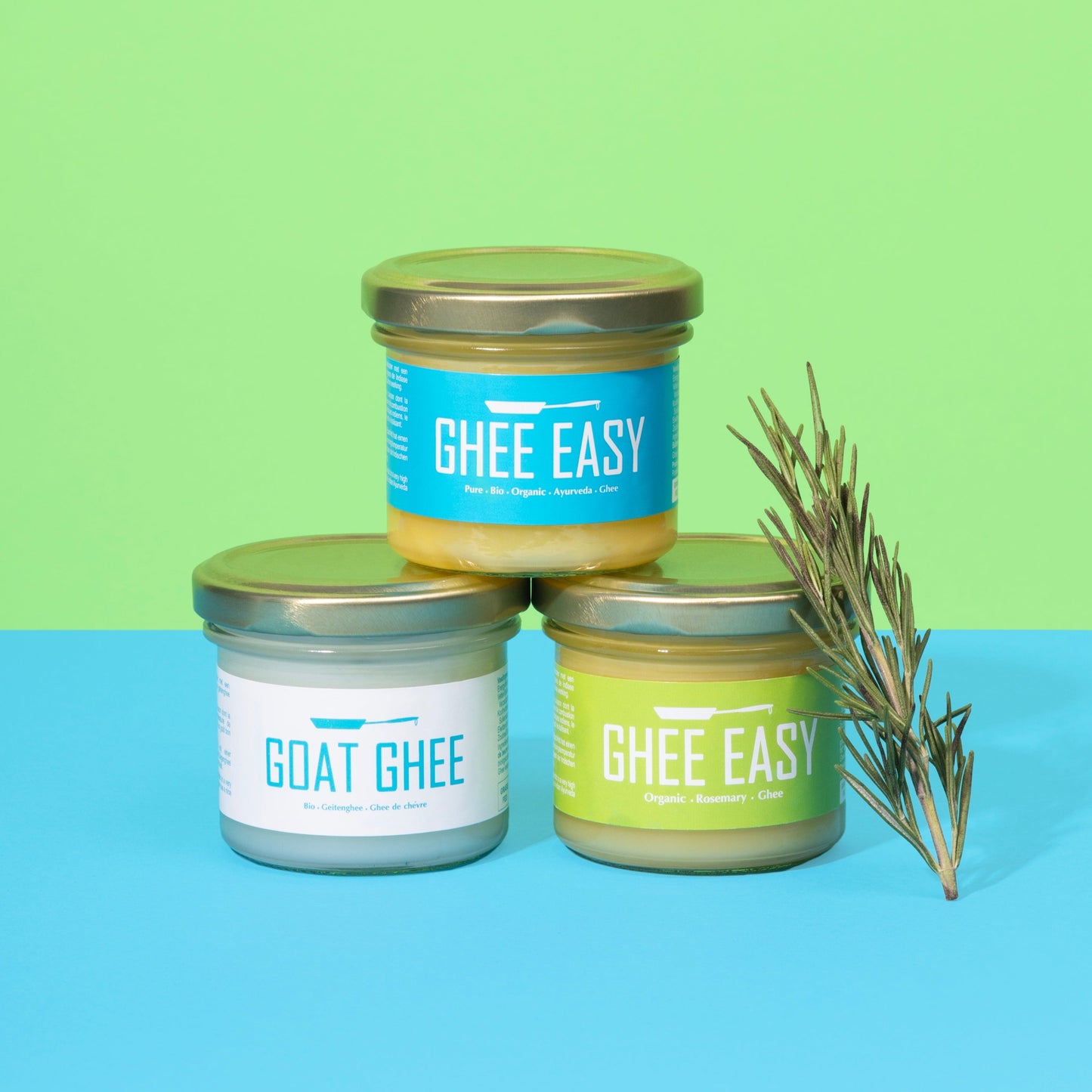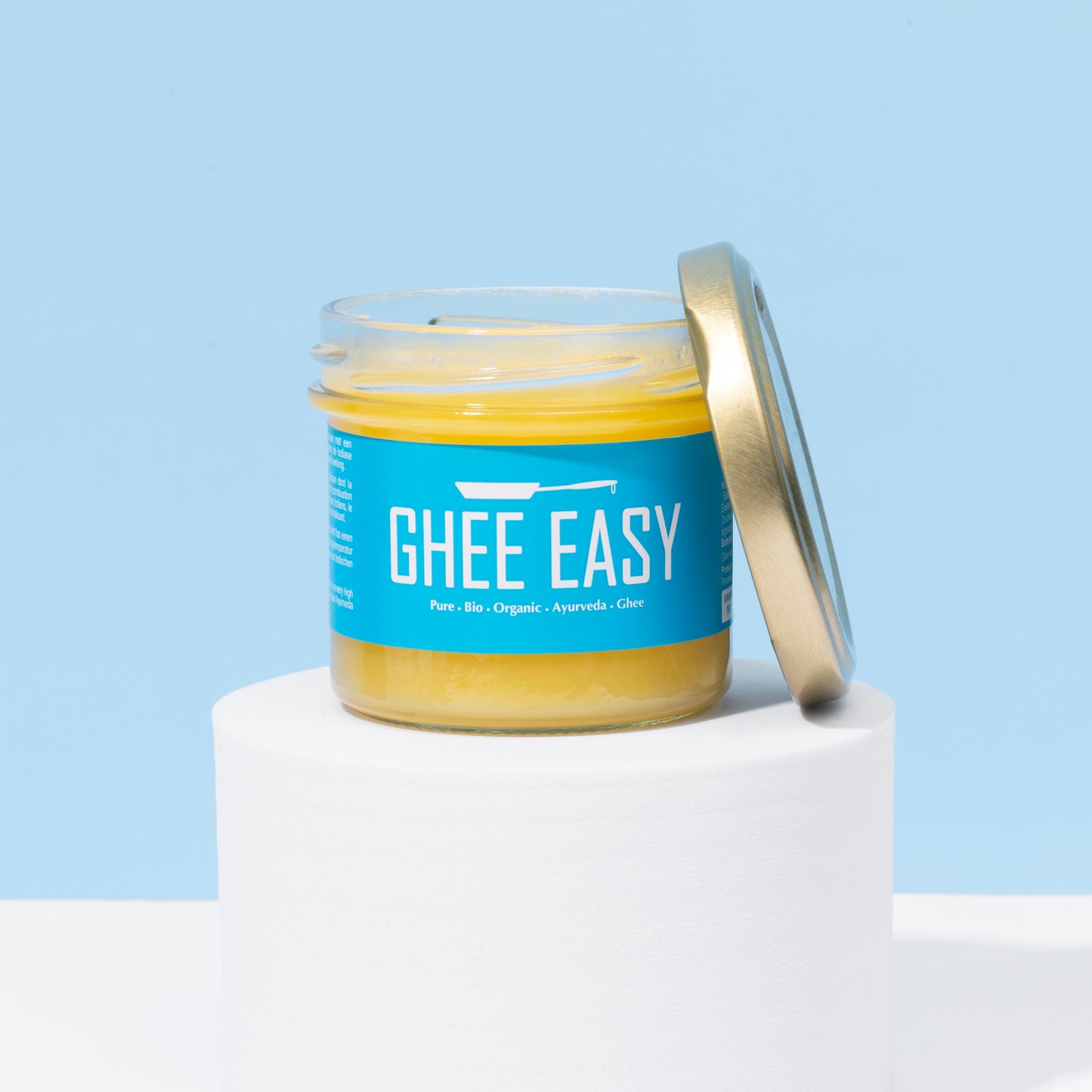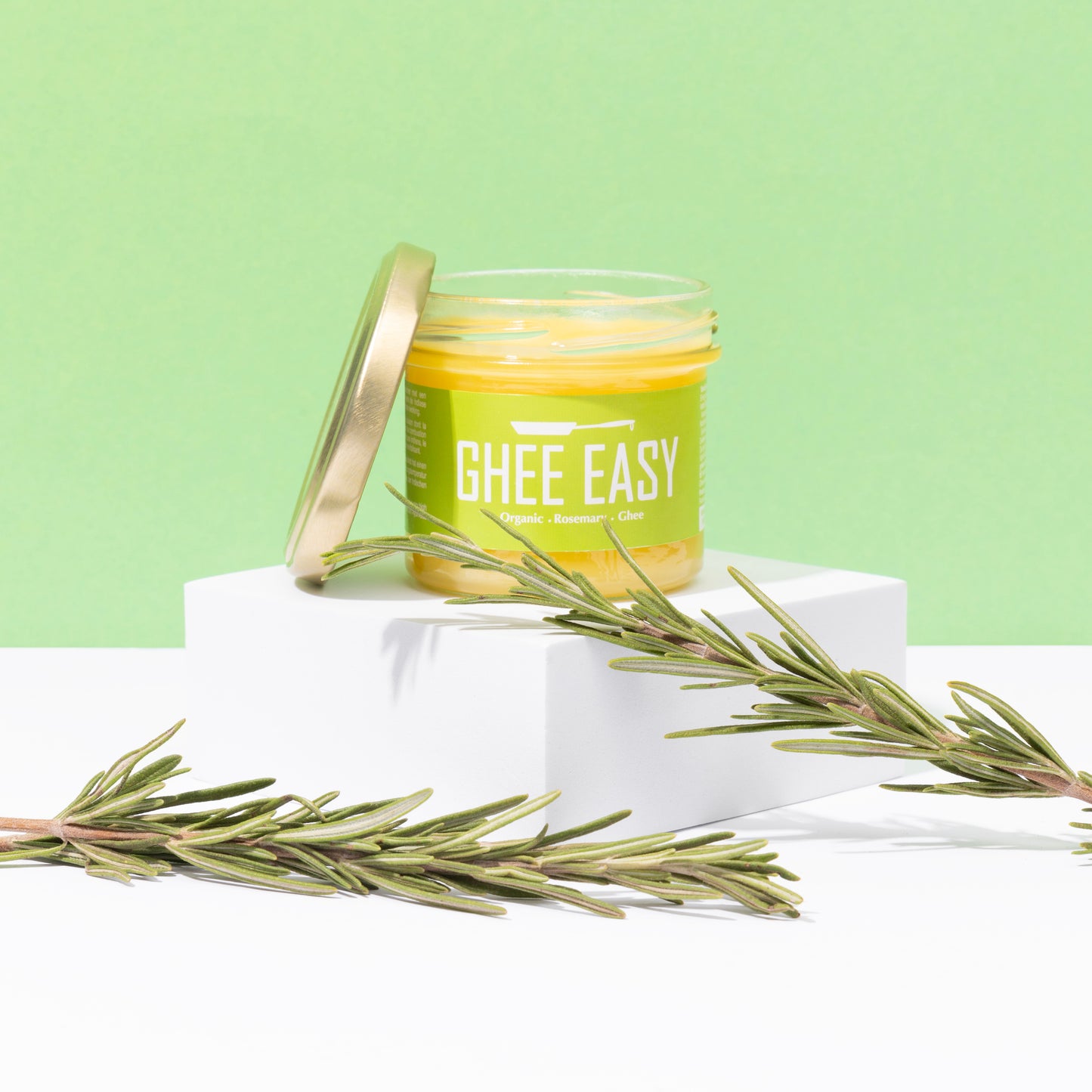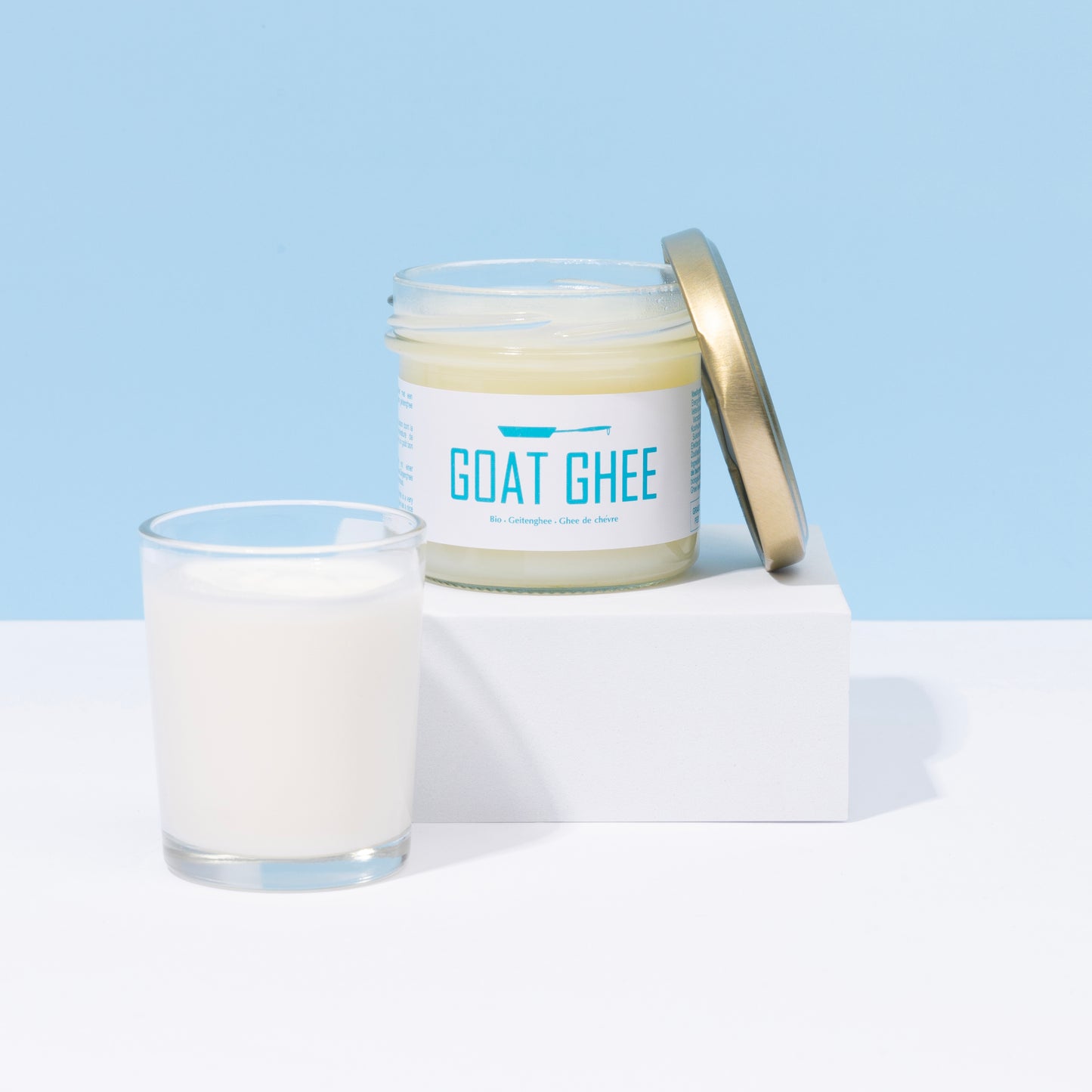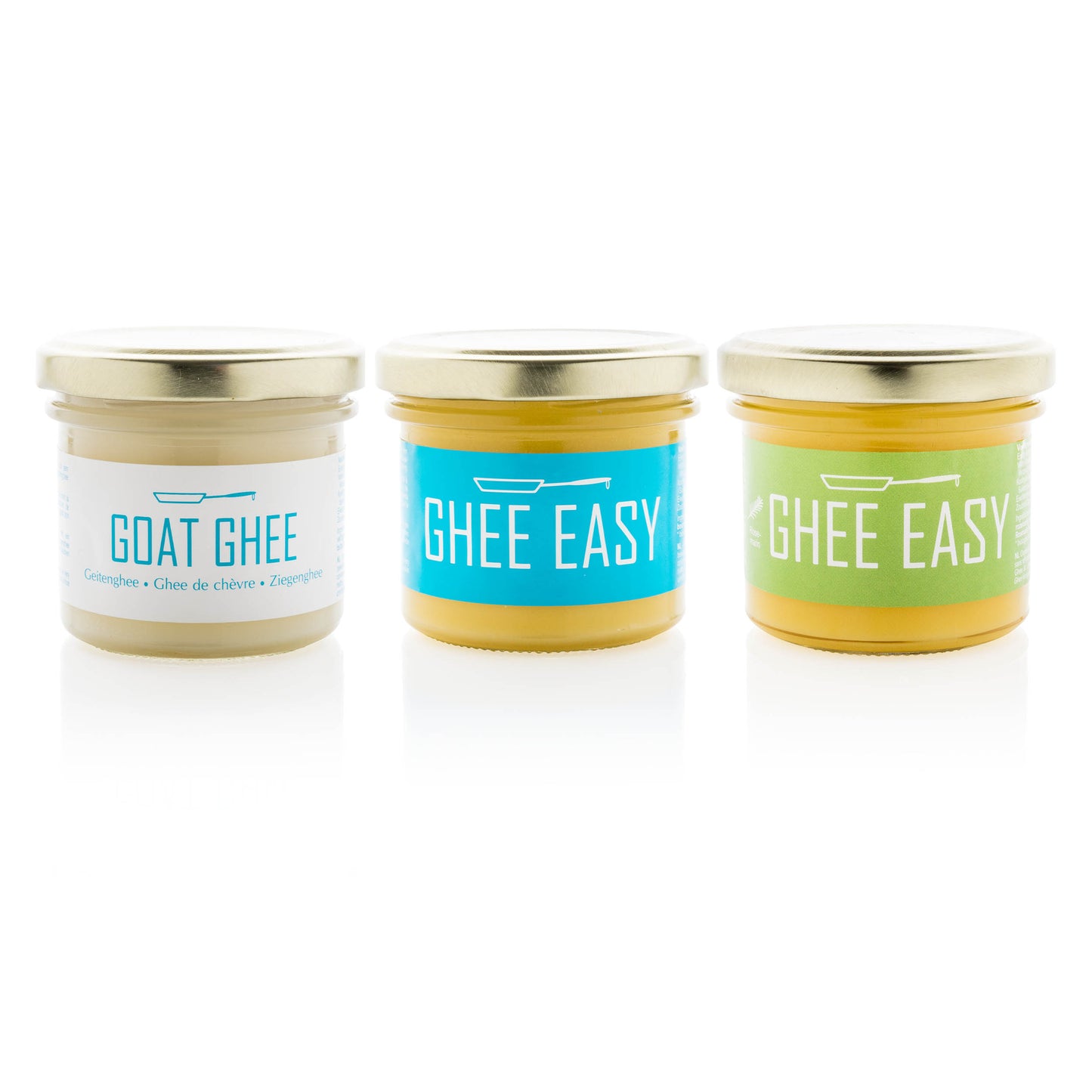 📜 Description
⭐ Reviews
🚚 Shipping & payment
The Golden Combo! Goat ghee, Rosemary ghee and Natural ghee! This try out pack
is the perfect way to discover the different flavors and uses of ghee. With this pack you can experience the rich and creamy texture of ghee natural, making it an excellent choice for adding extra flavor to dishes. In addition, the rosemary ghee offers a unique flavor due to the addition of rosemary, making it perfect for dishes with a Mediterranean influence. And lastly, goat ghee offers a specific flavor and commonly used addition to the kitchen. This pack offers you the opportunity to experiment and add new flavors to your dishes.
And if you order then you naturally want it to be as easy and safe as possible and that your order is delivered as quickly as possible, right? Don't worry, we'll take care of that! We don't do anything else every day actually 😇.
You can pay safely and securely with iDeal, credit card, Paypal or another payment method of your choice.
We ship quickly. An order placed today will be shipped directly with PostNL. This way you often have the order at home by tomorrow.
In short, don't worry, ghee happy! (copyright 2022, DHWM)