Ghee 6x 245 grams (box)
Sale price
€39,99 EUR
Regular price
Unit price
per
Sale
Sold out
Rijke smaak
Hoge verbrandings temperatuur
Lange houdbaarheidsdatum
Lactose vrij
Hoge voedingswaarde
Makkelijk te gebruiken
View full details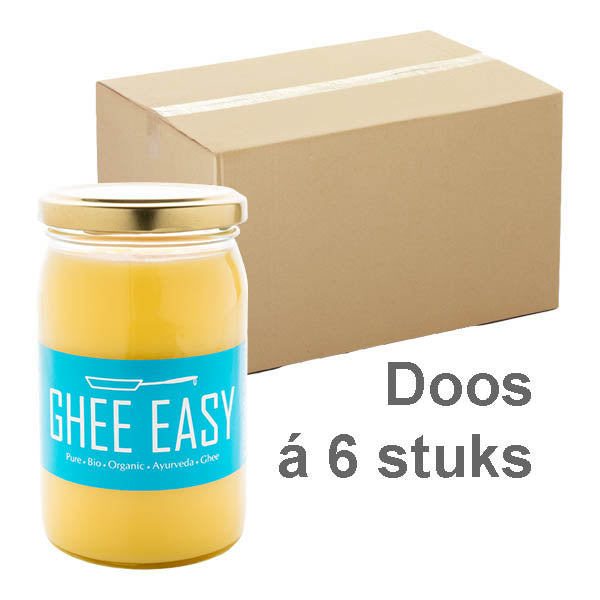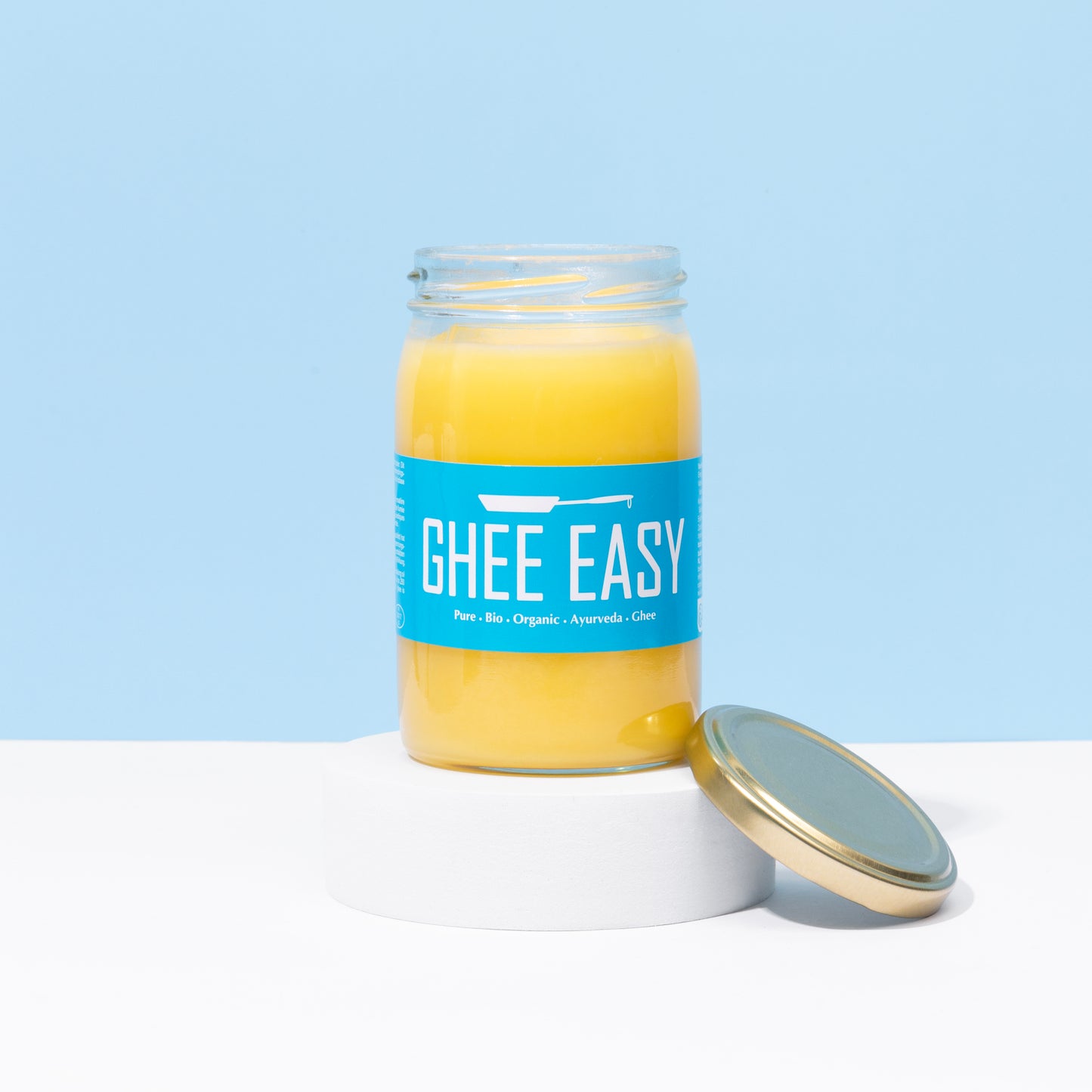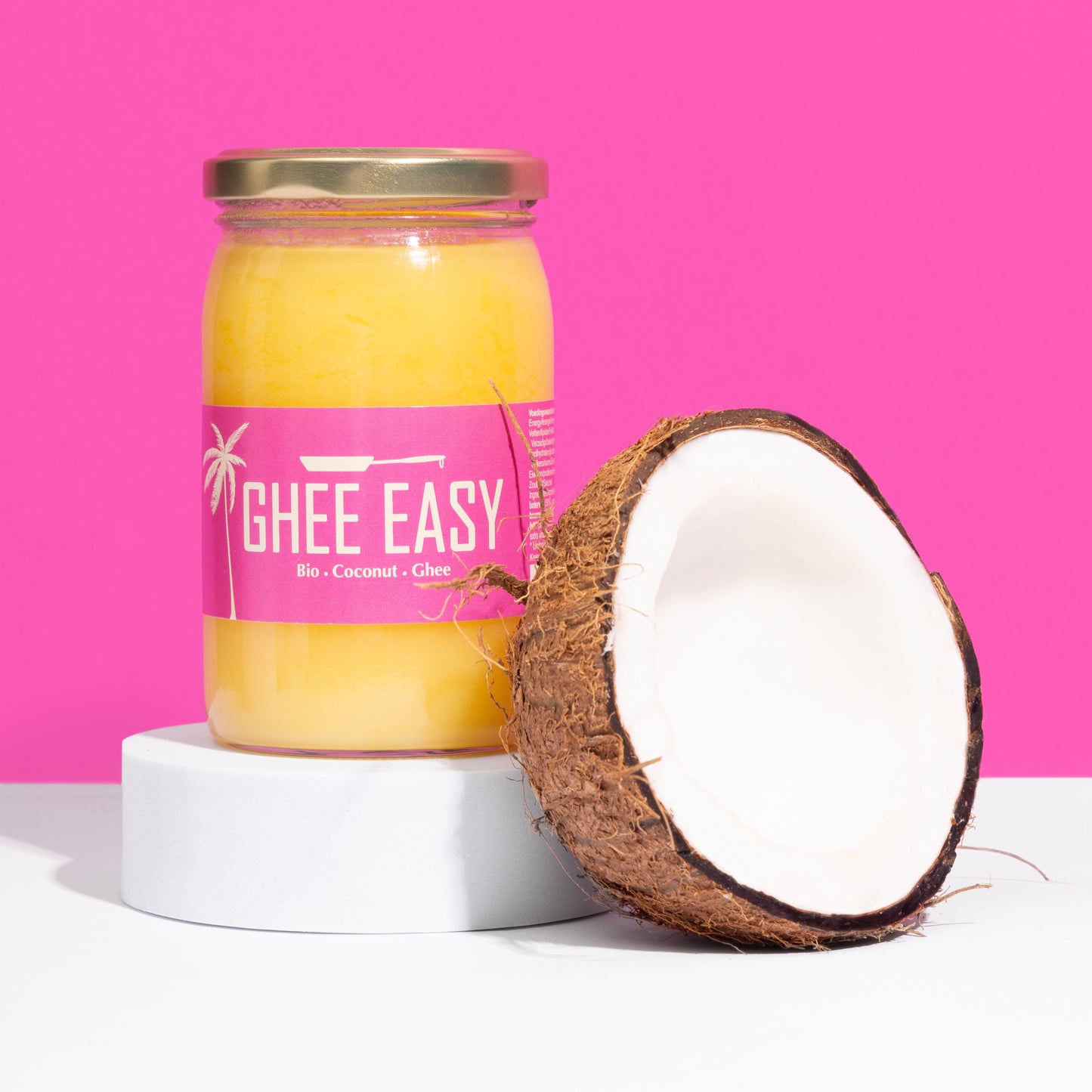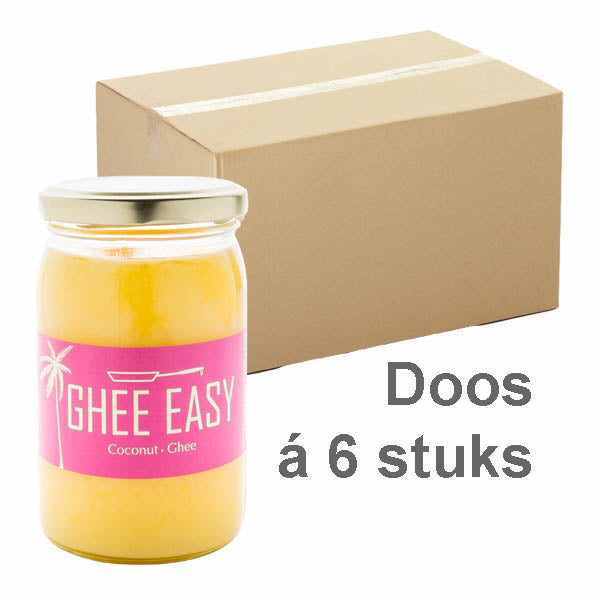 📜 Description
⭐ Reviews
🚚 Shipping & payment
Prefer to buy larger?
Our ghee 245 gram multipack of 6 is an excellent option for those who like to buy in bulk and don't want to run out of stock. This pack not only offers you convenience, but also excellent value for money. Ghee is a versatile product and can be used in both baking and cooking applications, making it an indispensable addition to any kitchen. Whether you want ghee plain to add an extra taste sensation or coconut ghee for a specific taste, our multipack ensures that you are always prepared for any culinary challenge. Enjoy the versatility of ghee and order our 6 pack multipack today!
beautiful tasty Ghee, nice strong packing.
The ghee is excellent... I am from India so I really can tell. I used to make my own ghee but it is now so much easier and faster to just order..
Slightly more expensive than making ghee at home, but if you don't have time at all, then there is no better solution than this.
Indian stores sell some sort of ghee but it is not as pure as this one
So nice to bake with, got acquainted through the BeeBox, delicious stuff
And if you order then you naturally want it to be as easy and safe as possible and that your order is delivered as quickly as possible, right? Don't worry, we'll take care of that! We don't do anything else every day actually 😇.
You can pay safely and securely with iDeal, credit card, Paypal or another payment method of your choice.
We ship quickly. An order placed today will be shipped directly with PostNL. This way you often have the order at home by tomorrow.
In short, don't worry, ghee happy! (copyright 2022, DHWM)